3 Days of Design in Danimarca
Dal 23 al 25 maggio decine di creativi nella capitale danese per mettere "in piazza" le nuove tendenze e realizzazioni.
3daysofdesign è l'evento annuale di design della Danimarca, che presenta una selezione curata di opere provenienti da una varietà di talenti creativi – da designer, artigiani e architetti ai produttori. Incontra le persone creando concetti all'avanguardia nell'ambito dello stile di vita, dell'illuminazione, dell'arredamento o dell'interior design. Sperimenta nuove idee, mostre, showroom, eventi pop-up rendendo la Danimarca una nazione di design.
Quest'anno si svolge dal 23 al 25 maggio nel cuore di Copenaghen – una capitale pulsante di creatività.
Ogni anno, sempre più designer e marchi hanno partecipato e per il 2019 sono attesi 150 espositori. Ogni partecipante è unico con la propria storia e qualcosa di straordinario da offrire. 3daysofdesign è aperto al grande pubblico, alla stampa, ai blogger, agli acquirenti, ai designer e agli appassionati di tutto il mondo. Tutti sono invitati a vedere le anteprime di nuovi prodotti, concetti e tendenze imminenti all'orizzonte nei nostri vari showroom, mostre, workshop e incontri di design.
L'identità grafica di quest'anno è creata dal pluripremiato artista / designer spagnolo Jaime Hayon (foto d'apertura), che confonde le linee tra arte, decorazione e design. Visto nella sua vasta gamma di lavori, dai mobili agli oggetti, fino ai pezzi distintivi della cultura contemporanea, Jaime Hayon è considerato uno dei creatori più influenti dell'ultimo decennio.
PARTECIPANTI
&SHUFL, &Tradition, alton&heim, Anker & Co, Arctic Design of Sweden, Ariake, Arper, Atelier September, August Sandgren, Auping, Brdr. Krüger, Brdr. Petersen, Bruunmunch, Business Finland, by Lassen, BY THORNAM, Cane-line, Carl Hansen & Søn, Cooee Design, CUE Collective, DAWN x Nomad Workspace, Designmuseum Danmark, Dinesen, DUX, Dynaudio, Eilersen, Embassy of Estonia, Embassy of France, Embassy of Italy, Embassy of Portugal, Embassy of Slovenia, Embassy of Spain, Embassy of Sweden, Embassy of Switzerland, Engelbrechts, ENKL, Erik Jørgensen, Eva Solo, Fabula Living, Faro Barcelona, FDB Møbler, ferm LIVING, Fil de Fer x Aiayu, File Under Pop, Fiorini Trading, FLOS, Form & Refine, Four Design, Frama, FRAMING, Fredericia, Fritz Hansen, Garde Hvalsøe, Gejst, GETAMA, GUBI, HAY, Hostrup-Pedersen & Johansen, Hotel Charlottenborg x TMI, House of Finn Juhl, Huguet, Indretningsfabrikken, JUUL Furniture, KARIMOKU KUNST, KARIMOKU x NORM ARCHITECTS, Kobeiagi Kilims, Kubus, Kvadrat, Kvist Industries, Københavns Møbelsnedkeri, Lange Production, LE KLINT, LesnaVesna, LLEESS, Living Divani, Louis Poulsen, Louise Roe, Lovely Linen, LyZadie Design Studio, MADE BY HAND, MAGIS DK, Magnus Olesen, Malte Gormsen x Space Copenhagen, Mater, MAZŌ, MENU, Mia Lagerman, Modern Danish Furniture, Montana, Multiform, Muuto, MYO, møbelforretningen, Møbelsnedkeri Kjeldtoft, Møller & Rothe, New Works, Nicolaj Bo, Noordung, NORDICMODERN, Nordic Tales, Nordic Trend, Normann Copenhagen, Northern, NORR11, Nuura, Nynne Blak, nyt i bo, Occhio, OLI, ooh noo, Overgaard & Dyrman, Pandul, Paustian, Petersen Tegl, Pikka Design, PLEASE WAIT to be SEATED, Randers+Radius, Re Beds, Reform, RS Barcelona, Rue Verte, Silen Space, Skagerak, Skovby Møbelfabrik, Skriver Collection, Statens Kunstfond, Stelton, studio x viaduct, Swedese, SWEDISH FOREST TALES, Søren Lund Møbler, TABUHOME, TAKT, Tekla Fabrics, The Brandt, The Poster Club, TOM ROSSAU, TRIMM Copenhagen, Unidrain, UNIQLO, uno form, Vahle, Valrygg Studio, Vergés, Viccarbe, VOLA, VULGARIS WOODCUT, Walter Knoll, Warm Nordic, Wehlers, WO Interior.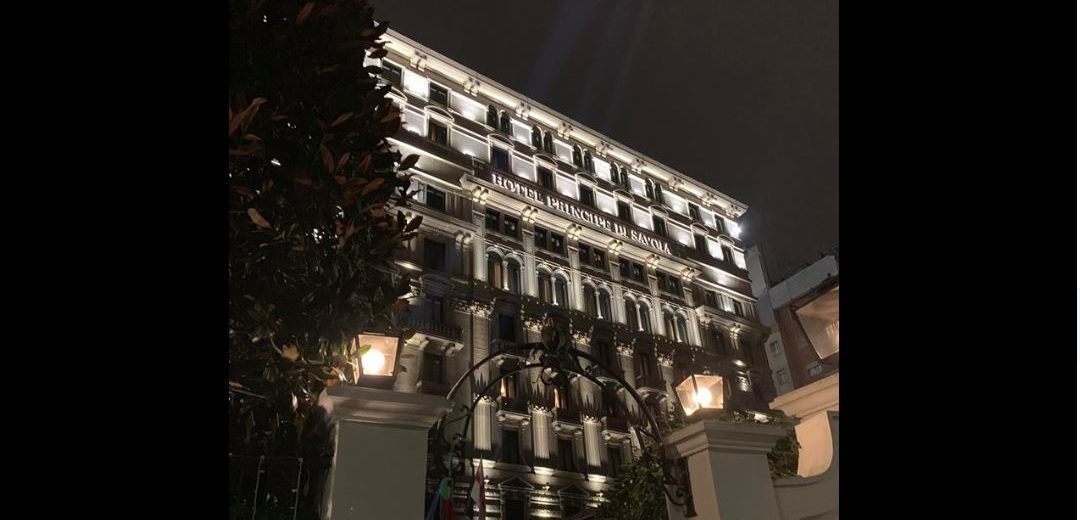 Luxury - 24/11/2018
Aperta nel lontanissimo 1927 rimane un'icona senza tempo. Nel 2006 entra a far parte del gruppo in [...]
Design of desire - 31/12/2018
RILIEVI di CEDIT – Ceramiche d'Italia è stata premiata nella categoria "Finishes" con l'Archiprod [...]
Leisure - 10/07/2018
Presentati i palinsesti delle tre reti Mediaset da poco, vi abbiamo scelto i punti salienti delle co [...]