Gli anniversari del 2017: dalla Summer Of Love a Figli delle Stelle
Qualcosa è successo di spettacolare ogni settimo anno dal dopoguerra in poi. Lo ricordiamo in questa carrellata dal 1967.
Questo 2017 sarà sicuramente ricordato come il momento di ripresa economica concreta per tutto l'Occidente. Ma è stato anche l'anno in cui anniversari molto importanti hanno condizionato le contemporanee tendenze di moda, design e show business. Ecco quello che abbiamo scelto (certo, volutamente senza l'ovvia celebrazione dei 40 anni del punk).
ROCK E CABIRIA 1957 – Poco celebrato in Italia ma memorabile come inizio di un nuovo corso cinematografico all'estero, il capolavoro del 1957 di Federico Fellini Le Notti di Cabiria è sicuramente un marchio di quel mitico anno in cui il mondo si stava rialzando dalla guerra ancora vicina. Nel libro vendutissimo What a Year It Was c'è anche un omaggio a Elivs, vero re delle classifiche dell'epoca con Little Richard. Sempre 60 anni fa con il lancio del russo Sputnik 1 iniziava la space era che avrebbe condizionato tutto il dopoguerra.
SUMMER OF LOVE 1967 – The Summer of Love Experience: Art, Fashion, and Rock & Roll will be an exhilarating exhibition of iconic rock posters, photographs, interactive music and light shows, costumes and textiles, ephemera, and avant-garde films. A 50th anniversary celebration of the adventurous and colorful counterculture that blossomed in the years surrounding the legendary San Francisco summer of 1967, the exhibition will present more than 300  significant cultural artifacts of the time, including almost 150 objects from the Fine Arts Museums' extensive permanent holdings, supplemented by key, iconic loans.
In the mid-1960s, artists, activists, writers, and musicians converged on Haight-Ashbury with hopes of creating a new social paradigm. By 1967, the neighborhood would attract as many as 100,000 young people from all over the nation. The neighborhood became ground zero for their activities, and nearby Golden Gate Park their playground.
The period is marked by groundbreaking developments in art, fashion, music, and politics. Local bands such as Jefferson Airplane and the Grateful Dead were the progenitors of what would become known as the "San Francisco Sound," music that found its visual counterpart in creative industries that sprang up throughout the region. Rock-poster artists such as Rick Griffin, Alton Kelley, Victor Moscoso, Stanley Mouse, and Wes Wilson generated an exciting array of distinctive works featuring distorted hand-lettering and vibrating colors, while wildly creative light shows, such as those by Bill Ham and Ben Van Meter, served as expressions of the new psychedelic impulse.
Distinctive codes of dress also set members of the Bay Area counterculture apart from mainstream America. Local designers began to create fantastic looks using a range of techniques and materials, including leatherwork, hand-painting, knitting and crotchet, embroidery, repurposed denim, and tie-dye. These innovators included Birgitta Bjerke, aka 100% Birgitta; Mickey McGowan, aka the Apple Cobbler; Burray Olson; and Jeanne Rose.
The Summer of Love Experience: Art, Fashion, and Rock & Roll commemorates an "only in San Francisco" social and aesthetic movement, and will remind museum visitors that in a time of international upheaval, the city played a vital role in changing society and amplifying the pulse of the nation.
FIGLI DELLE STELLE 1977 – Amazon ha rimesso online ristampato e autografato questo 45 giri che resò per 4 mesi in top ten in Italia nel 1977. "Figli delle stelle" di Alan Sorrenti – che raggiungerà i negozi sotto forma di doppio CD e doppio vinile da 180 grammi troveranno infatti spazio brani strumentali, remix e una nuova inedita versione archi e piano della celebra title track. "A Los Angeles, negli studi di Jay Graydon, ci fu realmente un incontro di stelle", ricorda al proposito Sorrenti, "C'era David Foster, famoso pianista e produttore… Così creammo delle magie sonore, era l'album 'Figli delle Stelle', che avrebbe tracciato una strada da percorrere domani.
PRINCE 1987 – Prince, scomparso un anno fa, arrivò dal vivo per la prima volta in Italia proprio 30 anni fa, per il tour di Sign O' The Times, il disco che aveva il video del brano di punta con sole grafiche del testo. All'epoca fu rivoluzionario. E, tra tutti i concerti che calarono in Italia in quella indimenticabile estate del 1987 (tra cui Madonna e Duran Duran), abbiamo scelto di ricordare il suo anche perché ora lo si può rivedere al cinema.
Quest'anno arriva nelle sale di tutto il mondo distribuito da Nexo Digital in versione restaurata digitalmente "Sign o' the times", il film diretto dallo stesso Prince. L'occasione unica per celebrare il talento di Prince e per offrire per la prima volta al pubblico sparso in tutto il pianeta la possibilità di riunirsi negli stessi giorni, solo il 21 e 22 novembre, per ricordarlo e godere ancora una volta della sua musica e della sua straordinaria arte. Non confondete i ricordi: lo show andato in onda in Italia in diretta tv del folletto di Minneapolis era del 1988 e si riferiva al tour di Lovesexy.
1997 CINEMA DA OSCAR – Solitamente siamo portati a ricordare il 1997 come l'anno degli addii piùm sofferti dei personaggi della cultura popolare (Gianni Versace, Diana Spencer). Ma in quei dodici mesi di 20 anni fa uscirono i film che più ci ricordiamo degli ultimi tempi, un concentrato davvero peculiare difficilmente ripetibile. Scegliete voi il vostro preferito da tirar fuori in dvd e celebrare: Men in Black, Titanic, Il Quinto Elemento, Full Monty e Jurassic Park.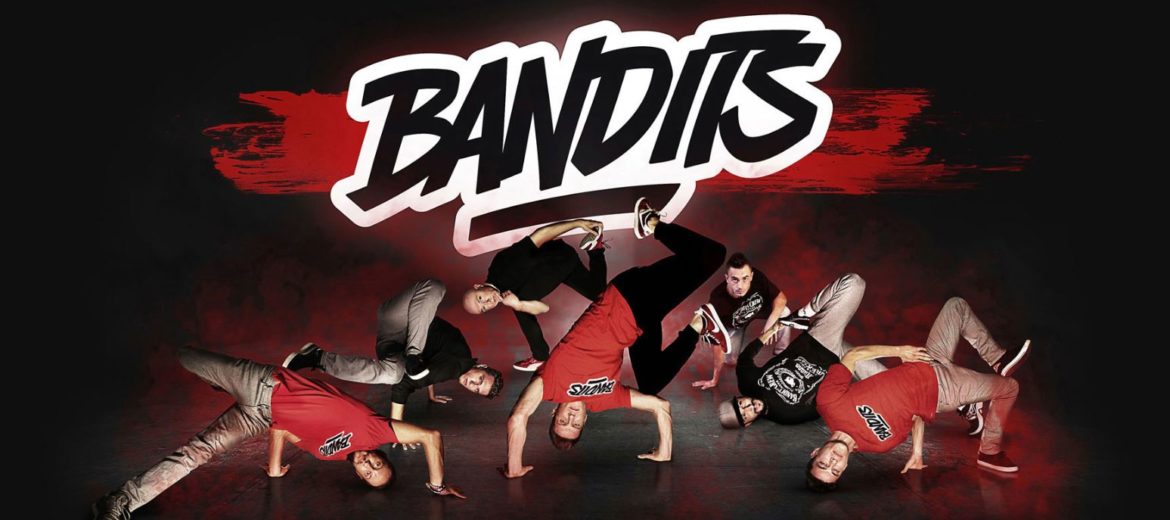 Leisure - 23/06/2018
Bandits dance studio, la prima accademia professionale di breakdance in Italia, ha trovato casa a No [...]
Leisure - 10/07/2018
Presentati i palinsesti delle tre reti Mediaset da poco, vi abbiamo scelto i punti salienti delle co [...]
Fashion - 15/08/2019
Il Gruppo Eleventy promuove il concetto di un neo-lusso responsabile, con collezioni per l'uomo e pe [...]