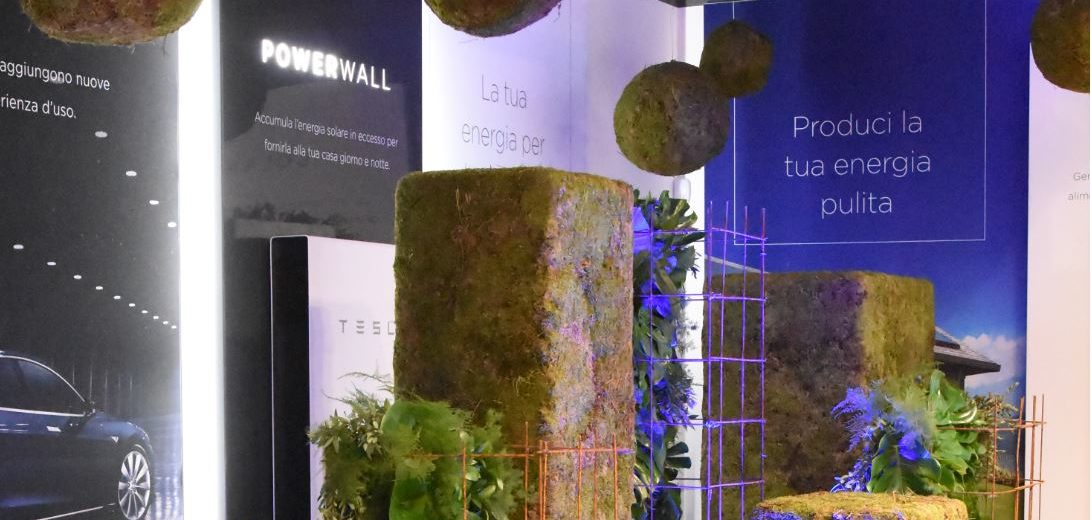 Alla Tesla Design Lounge successo per Radicity
L'installazione "We have a green" voluta da The Way Magazine allo showroom di piazza Gae Aulenti, cuore del nuovo design district di Milano Porta Nuova.
Un party affollato di personaggi dello spettacolo, finanza, comunicazione e imprenditoria ha dato avvio a "We have a green", l'installazione di green design di Radicity voluta da The Way Magazine presso la Tesla Design Lounge a Milano.
Cuore del nuovo Porta Nuova Design district a piazza Gae Aulenti, lo showroom della celeberrima macchina elettrica ha accolto imprenditori, manager ed estimatori del design e del gusto per l'avvio della settimana del design organizzata da The Way Magazine per la prima volta nella prestigiosa location.
A fare da sfondo, la musica del celebrity dj Max Mantovani, giunto apposta da Montecarlo, e l'incontro tra il team di architetti di Radicity con l'architetto dell'energia Saket Sethi. Il creativo indiano sarà protagonista oggi, con il suo team di Archilogics, Vincenzo Falcone e la comunicazione di SmartLab Studio di Sebastian Cacciapuoti, di una presentazione multimediale e multisensoriale nella Tesla Design Lounge.
Fotoservizio di Alberto Dello Iacono per The Way Magazine.
Questo slideshow richiede JavaScript.
Leisure - 18/06/2018
Pirelli HangarBicocca presenta "The Feeling of Things", la più grande retrospettiva mai realizzata [...]
Leisure - 23/11/2018
LEG DAY è il debut single di LunchBoxDave, fuori il 23 novembre per Sony. Il brano, prodotto da BVR [...]
Luxury - 24/02/2018
Il beneficio della Rete non è solo vedere e comprare immediatamente, è anche dato dalla possibilit [...]