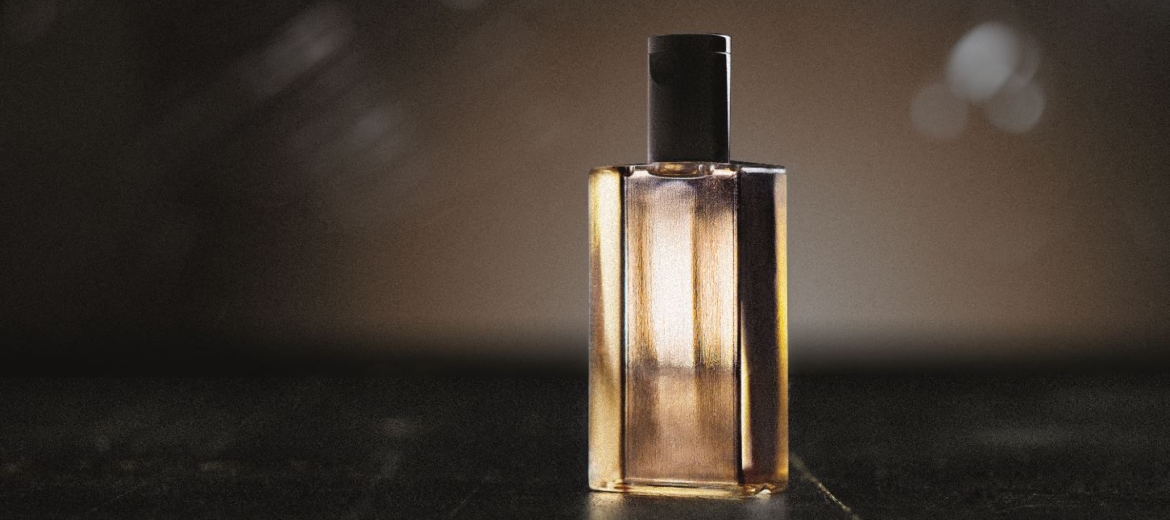 Groupe GM: "Fatevi belli e rispettate la natura con i nostri prodotti esclusivi negli hotel"
Laurent Marchand, CEO della società che produce e distribuisce le festose ed eleganti amenities nell'accoglienza globale annuncia piani di innovazione e strategie per il futuro.
Una costante innovazione nel mondo dei prodotti da cortesia per l'hotellerie è un must per Groupe GM, il marchio che progetta, produce e distribuisce cosmetici e accessori per l'industria dell'ospitalità in oltre 70 paesi in tutti i continenti.
Il mondo e l'anima dell'etichetta è il suo CEO sempre all'avanguardia, Laurent Marchand: "La nostra missione è fare la differenza positiva per consentire ai nostri clienti di coccolare i loro ospiti attraverso un'esperienza unica, principalmente con servizi di marca, soluzioni ecologiche e innovative, fornite da esperti e un ricco portafoglio di prodotti di altissima qualità, conformi alle normative cosmetiche".
Dalle gamme di prodotto convenienti a quelle di lusso, personalizzate per linee di serie, formulazioni naturali e biologiche, i prodotti Groupe GM sono progettati per soddisfare esattamente le esigenze degli albergatori. Attingendo a una rete internazionale di agenti dedicati, Groupe GM distribuisce un portafoglio unico di oltre 30 marchi.
Con il suo packaging ecologico, Groupe GM può fornire formule fatte con un'alta percentuale di ingredienti di origine naturale che non contengono ingredienti di origine animale, solfati, oli minerali, coloranti, fenossietanolo. Groupe GM Tutte le bottiglie e i tappi sono realizzati con materiali riciclabili al 100%. Tutti i saponi e i liquidi sono biodegradabili per oltre il 90% e le formule sono dermatologicamente testate e non testate su animali. I prodotti biologici certificati Groupe GM sono certificati ECOCERT e accreditati da COSMEBIO.
Potrete scoprite tutti marchi proposti da Groupe GM visitando il sito web www.groupegm.com – oppure contattate il distributore locale GROUPE GM FRANCE +39 02 34930747.
Laurent ha ereditato il business dal  padre ed è oggi disponibile a rievocare tutta la parabola della gloriosa ascesa di Groupe GM ai lettori di The Way Magazine.
Com'era il panorama degli affari nel settore alberghiero quando Groupe GM iniziò nel 1972?
Quando Georges Marchand, mio ​​padre, iniziò nel 1972, il concetto di prodotti forniti gratuitamente agli ospiti dell'hotel come saponi, shampoo e altri prodotti di piccole dimensioni collocati in un angolo del bagno, era ancora agli inizi. Prima di ciò, gli unici oggetti utilizzati per trasmettere l'immagine del marchio di un hotel erano le famose scatole di fiammiferi, che erano personalizzate con il logo di un hotel e fornite agli ospiti. Alla fiera EquipHotel di Parigi del 1972, mio ​​padre e il suo partner presentarono piccole saponette agli hotel. All'epoca Palmolive era l'unico marchio di vendita al dettaglio che presentava saponi da 15 grammi sul proprio stand. Poi le cose si sono spostate abbastanza velocemente, nel 1975, Groupe GM ha creato il suo primo marchio, il ben noto Bienvenue, che è stata anche la prima collezione di prodotti cosmetici sviluppata in Francia per l'industria alberghiera e ha firmato una partnership di successo con L'Oréal, e lanciato le linee per gli hotel di Lancôme, i primi servizi con licenza. È stata davvero un'innovazione nel settore alberghiero.
Che tipo di sapore e patrimonio francese incorporate nei servizi Groupe GM?
La maggior parte delle volte lavoriamo con le fragranze dei marchi più venduti. È molto importante per noi rispettare l'identità dei marchi e offrire agli ospiti degli hotel una fragranza che possano riconoscere e trovare nel commercio al dettaglio. Ecco perché la nostra linea Clarins è profumata con Eau Dynamisante, i nostri servizi Guerlain con Eau Impériale o Jo Malone London con fragranza Lime Basil & Mandarin. Quando collaboriamo con designer o marchi che non hanno ancora la loro firma olfattiva, lavoriamo sodo per abbinarli alla loro identità e ispirazione. Ad esempio, con i servizi di Ines de la Fressange, i nostri team e la stessa Mme de la Fressange hanno lavorato con una Nez per creare una fragranza che incarna lo spirito elegante e parigino del suo marchio. Per le nostre creazioni, abbiamo circa 14 marchi "in-house" o quando lavoriamo con hotel alla ricerca della propria fragranza, il nostro team di ricerca e sviluppo lavora con diversi profumieri e laboratori e selezioniamo insieme, con i product manager i migliori combinazioni. È uno sforzo di squadra e meravigliose opportunità di creazione.
In che modo la sua visione del mercato ha soddisfatto le esigenze dei tuoi clienti?
Con oltre 40 anni di esperienza, Groupe GM ha una conoscenza precisa del mercato. Abbiamo una potente rete di agenti esclusivi presenti in oltre 80 paesi, che visitano gli hotel di tutti i giorni in tutto il mondo. Abbiamo anche un dipartimento dedicato alle relazioni con le catene alberghiere, il dipartimento catene internazionali, che usano per rispondere a più o meno 10 bandi di gara a presentare offerte ogni anno, che ci consentono di adattare la nostra visione del mercato e soddisfare le esigenze delle catene. Partecipiamo inoltre ogni anno a più di 20 fiere in tutto il mondo. È l'occasione per presentare i nostri prodotti, raccogliere feedback, tendenze di scouting, incontrare albergatori e fornitori, analizzare l'offerta della concorrenza. Perché il nostro ruolo è anche quello di anticipare le mutazioni del settore e informarne i nostri clienti. È pertinente come non mai l'uso che si fa della plastica monouso negli hotel. 10 anni fa abbiamo anticipato e adattato la nostra offerta offrendo distributori di grande capacità, con il nostro Ecopump da 300 ml o l'Ecosource da 375 ml. Più recentemente, abbiamo avviato il nostro programma Care About Earth, un programma di sviluppo completo che copre tutte le azioni ambientali e sociali dell'azienda ed è parte integrante della nostra strategia aziendale in tutto il mondo. Care About Earth evidenzia il costante impegno di Groupe GM per l'ambiente e dimostra i suoi elevati standard etici. Sono stati contemporaneamente avviati numerosi incarichi di lavoro per garantire che la qualità dei prodotti sia sempre soddisfatta, con particolare attenzione al rispetto delle buone pratiche di fabbricazione e delle norme dell'UE in materia di cosmetici. Un obiettivo era rimuovere la plastica dai combustibili fossili, abbiamo sviluppato tubi e bottiglie a base vegetale con canna da zucchero e abbiamo aumentato l'uso della plastica riciclata post-industria e post-consumo, nonché i marchi ma anche gli hotel in tutto il il mondo ci seguiva e si fidava di noi.
Ci sono esigenze del cliente che avete trovato particolarmente stimolanti o che non sareste in grado di realizzare?
Facciamo sempre del nostro meglio per soddisfare i requisiti dei nostri marchi partner e le esigenze degli hotel. A volte è adattando la nostra produzione e sviluppando nuovi stampatori, a volte sfidando i progettisti e i responsabili di prodotto, a volte offrendo soluzioni alternative. Ma troviamo sempre un modo per realizzare e rispettare l'identità dei marchi.
C'è un bisogno particolare di servizi eco-compatibili: qual è l'innovazione di Groupe GM in questo campo?
Non è solo un'esigenza speciale, oggi è la priorità del settore offrire soluzioni ecologiche e alternative in termini di packaging ma anche formule e produzione. Inoltre diverse leggi sono state votate nel mondo in questo senso:
• Legge californiana contro imballaggi in plastica inferiori a 180 ml
• Legge di Shanghai per ridurre la plastica monouso nel settore alberghiero
• L'India bandisce la plastica monouso
• Direttiva UE contro la plastica monouso
Per far fronte a questa preoccupazione globale, abbiamo lanciato due anni fa un programma dedicato, "Care About Earth".  Copre tutte le nostre azioni ambientali e sociali.
Lavoriamo per ridurre al minimo gli imballaggi eccessivi e privilegiare l'uso di prodotti vegetali (come la canna da zucchero), la plastica riciclata (PIR e PCR) e l'uso di materie prime rinnovabili al 100%.
Offriamo alternative ai servizi monouso con il nostro Ecosource, un'esclusiva tecnologia airless con una capacità di ricarica sicura di 375 ml composta da 10 g di plastica rispetto alle tradizionali bottiglie da 30 ml che sono fatte da 8 g di plastica ciascuna e moltiplicano la nostra offerta di distributori Ecopump da 300 ml.
Sempre più marchi ci chiedono di lanciare servizi di grande capacità e alcuni di loro hanno persino riconsiderato il loro lancio in confezioni monouso e ci hanno chiesto di integrare Ecopump 300 ml nell'elenco dei prodotti disponibili.
Per quanto riguarda i nostri accessori, l'offerta è anche più sostenibile: bastoncini di cotone con bastoncino di carta, accessori realizzati con paglia, amido di mais o bambù, e abbiamo rimosso tutti i sacchetti PO.
Oltre al nostro packaging ecologico, utilizziamo formule a base di ingredienti naturali e vegetali. Le nostre formule vantano fino al 99% di ingredienti di origine naturale e non contengono formaldeide, ftalati, radiazioni ionizzanti o parabeni.
Sviluppiamo anche formule realizzate con profumi naturali, estratti di erbe, olii essenziali e oli vegetali e non contengono ingredienti di origine animale, solfati, oli minerali, coloranti, fenossietanolo, SLS e SLES.
Quando è possibile, preferiamo gli ingredienti provenienti dall'agricoltura biologica e sottoponiamo il nostro prodotto ai test richiesti per ottenere la certificazione e il consenso Ecocert, Cosmebio e EU Ecolabel.
Per i nostri saponi utilizziamo basi RSPO (tavola rotonda sull'olio di palma sostenibile) che contribuiscono alla produzione di olio di palma sostenibile certificato. Abbiamo anche sviluppato una formulazione solida vegana come shampoo solidi, gel doccia e balsami e stiamo lavorando su lozioni per il corpo solido. I vantaggi dei prodotti solidi sono che non vi è alcun uso di plastica e il consumo di acqua è principalmente ridotto durante la produzione. Inoltre, le nostre formule sono dermatologicamente testate e non testate su animali.
Cosa nota subito che fa davvero la differenza in un hotel o spa quando viaggia per piacere?
Quando viaggio, noto automaticamente i marchi coinvolti nel mio soggiorno. Lo potete chiamare tic professionale, ma prendo particolare attenzione alla forza del marchio e alla sua armonia con il luogo. È il caso ovviamente delle dotazioni delle camere, ma anche del centro benessere.
Quanto è importante il feedback dei clienti per Groupe GM?
Per noi è essenziale raccogliere i sentimenti dei marchi, dei clienti (hotel) e dei clienti finali, degli ospiti dell'hotel. Siamo attenti ai commenti di tutti questi stakeholder. Condividevamo con i marchi i risultati di ogni fase del processo di produzione, quindi quando hanno convalidato il prodotto, lo condividiamo con gli agenti, la nostra forza vendita, al fine di avere il loro consenso e le loro sensazioni, quindi distribuiamo i prodotti a gli hotel e stiamo ascoltando il loro feedback. I social media ci consentono di relazionarci con i clienti finali, gli ospiti dell'hotel e il loro feedback è molto importante per noi. Abbiamo una forte comunità su diverse piattaforme e riceviamo molti messaggi di ospiti che cercano i prodotti al dettaglio. Apprezziamo davvero questi messaggi e il loro feedback.
Pensa che le amenities dell'hotel possano essere ricordi di viaggio da portare a casa?
Certo! A tutti piace portare qualcosa in più, un "souvenir" del suo viaggio, e le dotazioni hanno le dimensioni perfette, i bei disegni e una fragranza che può portare immediatamente ricordi di un soggiorno, vacanze e momenti preziosi. E molto spesso, gli ospiti non solo portano a casa i prodotti, ma dopo aver visitato i negozi per acquistare le dimensioni al dettaglio.
Quali sono gli obiettivi futuri di Groupe GM?
La nostra sfida è quella di mantenere la filosofia dei servizi alberghieri, in francese diciamo "produits d'accueil" che significa letteralmente "prodotti di benvenuto" e combinarlo con un approccio verde.
Ad oggi, nessuno può dire, nemmeno le più grandi aziende alimentari e / o cosmetiche, di aver trovato la soluzione perfetta, alternativa all'imballaggio privo di plastica. La nostra offerta deve essere perfezionata ed evolversi con le diverse tecnologie a nostra disposizione.
Stiamo lavorando duramente per cambiare la nostra plastica con materiale vegetale al 100%, offrendo plastica riciclata e formulazione solida. Vogliamo anche informare le persone sui pericoli della ricarica negli hotel, rischi di batteri e igiene, mancanza di tracciabilità dei prodotti, e stiamo lavorando a un sistema di ricarica innovativo e sicuro che dovremmo essere in grado di lanciare prima la fine dell'anno.
Stiamo esplorando molte direzioni diverse e stiamo facendo del nostro meglio per indirizzarci.
——————————ENGLISH VERSION————————————————————-
Constant innovation in the hotelier amenities world is a must for Groupe GM, the brand that designs, produces, and distributes cosmetics and accessories to the hospitality industry in over 70 countries across every continent.
The mind and soul of the label is its forward-thinking CEO, Laurent Marchand: "Our mission is to make a positive difference and empower our customers to pamper their guests through unique experiences. This is done primarily with branded amenities and eco-green and innovative solutions provided by experts and supported through one-to-one relationships and the richest portfolio of the highest quality products all which are compliant with cosmetic regulations".
From affordable to luxurious ranges, lines that are customized to mass-produced lines, and natural and organic formulations, Groupe GM's products are designed exactly to match hoteliers' needs.
Drawing on an international network of dedicated agents, Groupe GM distributes a unique portfolio of over 30 brands.
With its eco-friendly packaging, Groupe GM may provide formulas made with a high percentage of natural origin ingredients that do not contain any ingredients of animal origin, sulphates, mineral oils, colorants, or phenoxyethanol. Groupe GM's bottles and caps are made of 100% recyclable materials. All soaps and liquids are over 90% biodegradable, and the formulas are dermatologically tested and are not tested on animals. Groupe GM's certified organic products are ECOCERT certified and accredited by COSMEBIO.
Laurent inherited the business from his father and is now available to recall the whole story of the glorious rise of Groupe GM to the readers of The Way Magazine.
How was the hotel industry business landscape when Groupe GM started in 1972?
When my father Georges Marchand started the business in 1972, the concept of products provided free to hotel guests – such as soaps, shampoos, and other products in small sizes placed in a corner of the bathroom – was still in its infancy. Before that, the only items used to convey a hotel's brand image were the famous matchboxes, which were customized with a hotel's logo and given to guests. At the 1972 Paris EquipHotel trade fair, my father and his partner presented small bars of soap to hotels, where at the time Palmolive was the only retail brand to present 15g soaps at their stand.
Then, things started moving quite fast, and in 1975, Groupe GM created its first brand, the well-known Bienvenue, which was also the first collection of cosmetic products to be developed in France for the hotel industry and signed a successful partnership with L'Oréal, and launched the Ô de Lancôme hotel amenity range, the first licensed amenities. It was an innovation in the hotel industry.
What kind of flavour and French heritage do you encapsulate in the Groupe GM amenities?
Most of the time we are working with the best-selling brands' fragrances. It's really important for us to respect the brand's identity and offer hotel guests a fragrance they can recognize. That is why our Clarins line is perfumed with Eau Dynamisante, our Guerlain amenities with Eau Impériale, and our Jo Malone London amenities with Lime Basil & Mandarin fragrance. When we are collaborating with designers or brands who don't have their own olfactive signature fragrance yet, we work hard to match their identity and inspiration. For example, with the Ines de la Fressange amenities, our team and Madame de la Fressange herself worked with together to create a fragrance embodying the Stylish and Parisian spirit of her brand.
For our own creations, we have around 14 "in-house" fragrances. When we are working with hotels who are looking for their own fragrance, our R&D team works with different perfumers and labs, and together with the product managers, we select the best combinations. It's a team effort and a wonderful opportunity for creation.
How did your market vision meet your clients' needs?
With more than 40 years of experience, Groupe GM has precise knowledge of the market. We have a powerful network of exclusive agents present in more than 80 countries that visit hotels all other the world every day. We also have a department dedicated to relations with the Hotel Chains, the International Chains Department, who answers more or less 10 Invitations to tender each year, allowing us to adjust our market vision and meet the needs of the chains.
Each year, we also participate in more than 20 shows all over the world. It's an opportunity to present our products, collect feedback, scout trends, meet hoteliers and suppliers, and analyse what the competition has to offer.
As our role is also to anticipate the mutations of the sector and inform our clients of them, it is more than ever the case with the questioning of the single-use plastic in hotels. We anticipated and adapted our offer 10 years ago by offering large-capacity dispensers, with our 300ml Ecopump or 375ml Ecosource.
More recently, we have initiated our Care About Earth program, a comprehensive development program covering all the company's environmental and social actions and is an integral part of our corporate strategy worldwide. Care About Earth highlights Groupe GM's ongoing commitment to the environment and demonstrates its high ethical standards. Several work leads have been simultaneously initiated ensuring that the quality of the products is always met, with extra care taken to comply with Good Manufacturing Practices and EU rules on cosmetics.
One objective was to remove the plastic from fossil fuels. We have developed plant-based tubes and bottles with sugar cane, and we have increased the use of post-industry and post-consumer recycled plastic, and the brands and hotels all over the world followed and trusted us.
Are there any client needs that you found particularly challenging or that you wouldn't be able to realize?
We always do our best to meet the requirements of our brand partners and the hotels' needs. Sometimes this is done by adapting our products and developing new models, and sometimes it's by challenging the designers and the product managers, or by offering alternative solutions. But we always find a way to realize and respect the brands' identity.
Is there a special need for eco-friendly amenities and what's Groupe GM's innovation in this field?
It's not only a special need, today it's the sector's priority to offer eco-friendly solutions and alternatives in terms of packaging but also formulas and production.
Several laws have been introduced into the world in that sense:
Californian law against plastic packaging below 180 ml
Shanghai law to reduce single-use plastic in the hotel industry
India banished single-use plastic
EU directive against single-use plastic
To fit with this global concern, two years ago we launched a dedicated program titled CARE ABOUT EARTH. It covers all our environmental and social actions (cf CAE press release). 
PACKAGING
We work to minimize over-packaging and prioritize the use of plant-based (such as sugar cane) recycled plastics (PIR and PCR) and the use of 100% renewable raw materials.
We offer alternatives to single-use amenities with our Ecosource, an exclusive airless technology with a 375 ml safe refill capacity made from 10g of plastic compared to the 30ml traditional bottles which are made of 8g of plastic each and multiply our 300ml Ecopump dispensers offer.
More and more brands are asking us to launch large capacity amenities and some of them have even reconsidered their launch in single-use packaging and asked us to integrate Ecopump 300ml in the list of available products.
Regarding our accessories the offer is more sustainable too: cotton buds with a paper stick, amenities made with straw, cornstarch, or bamboo, and we have removed all PO bags.
FORMULAS
In addition to our eco-friendly packaging, we use formulas made from natural and plant-based ingredients. Our formulas boast up to 99% natural origin ingredients and they do not contain formaldehyde, phthalates, ionizing radiation, or parabens.
We also develop formulas that are made with natural perfumes, herbal extracts, essential oils, and vegetable oils and do not contain any ingredients of animal origin, sulphates, mineral oils, colorants, phenoxyethanol, SLS and SLES.
When possible, we prefer to use ingredients that come from organic farming and we submit our products to the required tests to obtain the Ecocert, Cosmebio, and EU Ecolabel certification and assent.
For our soaps we use RSPO bases (roundtable on sustainable palm oil) which contributes to the production of certified sustainable palm oil.
We have also developed vegan solid formulations such as solid shampoos, shower gels, and conditioners and we are working on solid body lotions.
The benefits of solid products are that there is no plastic use, and water consumption is mainly reduced during production.
Moreover, our formulas are dermatologically tested and are not tested on animals.
What do you immediately notice really makes the difference in a hotel or spa when you travel for leisure?
When I travel, I automatically notice the brands that are involved in my stay. You call it professional tic, but I pay special attention to the brand's strength and its harmony with the place. It's the case of course for the amenities in rooms, but also the spa.
How important is client feedback for Groupe GM?
It's essential for us that we collect the brands' feelings, the clients (hotels) and customers, and the hotel guests' feedback. We are attentive to the comments of all of these stakeholders. We used to share the results of every step of the manufacturing process with the brands, so when they have validated the product, we share it with the agents and our salesforce to have their consent and feelings. We then distribute the products to hotels and listen to their feedback.
Social media allows us to relate to the customers and hotel guests, and their feedback is very important to us. We have a strong community on different platforms, and we receive a lot of messages from guests who are looking for products in retail. We treasure these messages and their feedback.
Do you think hotel amenities can be travel memories to take home?
Definitively! Everybody likes to bring back a little something, a "souvenir" of their travel, and amenities have the perfect size, beautiful designs, and a fragrance that can instantly bring memories of a stay, holidays, and precious moments. Very often, guests do not only take the amenities home with them, but they visit stores to buy retail sizes of the products.
What are Groupe GM's future goals?
Our challenge is to maintain the philosophy of hotel amenities, in French, we say "produits d'accueil" which means "welcoming products" and to combine it with a green approach.  As of today, no one, not even the biggest food and/or cosmetic corporations, can say that they have found the perfect solution, alternative to plastic-free packaging.
Our offer needs to be perfected and to evolve with the different technologies available to us. We are working hard on changing our plastic to 100% plant-based material, offering recycled plastic and solid formulation.
We also want to inform people of the dangers of refilling in hotels (bacterial and hygiene risks, lack of traceability of the products…) and we are working on an innovative, safe refill system that we should be able to launch before the end of the year.
We are exploring many different directions and doing our best to address the demands of all our partners. One of our challenges is also to organize the collection of all the used/discarded products, to recycle them and redistribute them, giving them a second life. For that we will be working with NGOs such as 'Clean the World'. Our focus will be on ecology, providing an even more responsible offer and guarantying the safety of the customers.
Currently, what is Groupe GM's most important brand partnership?
We cherish all our partnerships. Whether with the brands, Grandes Maisons de Parfums, niche cosmetic brands, our hotel's clients, small boutique hotels in the south of France, or International Luxury Chains in the US. Their day-to-day trust is the most important thing to us. I cannot pick just one brand as all of them are equally as important to us, and it's our role to meet and go beyond our clients' expectations, whose main concern is to be treated as unique.

Leisure - 02/03/2019
Avere un disco al numero 1 dopo la vittoria a Sanremo non è scontato. Celebri i casi di vincitori p [...]
Fashion - 26/06/2017
Milano Moda Uomo 2017 ha avuto un epilogo insolito e suggestivo. La sfilata dei talenti dello Ied di [...]
Leisure - 09/10/2019
"Scraping the Surface, attraverso la tela" di Fabio Giampietro che parte alla Fabbrica Eos Galle [...]